USTA JTT Manager & Parent Corner
Lake Norman Tennis Association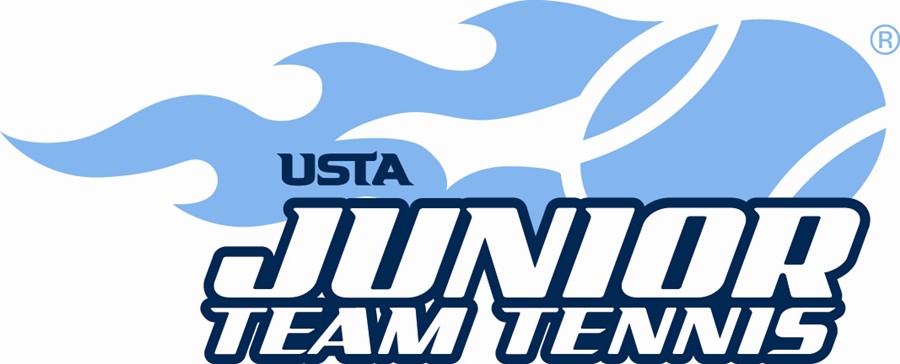 **Parent Zoom Meeting Recording** The meeting will be live on Tuesday, Sept 26 at 6:00 p.m.
Access the Zoom Meeting Link HERE
Then enter this passcode: YldjckFTYkpXdExENEJxN0p5dytwQT09
Click the button above to access the 10 U and 12 U Recreational Court Monitor training video. Then enter this passcode: w$7bJ*p2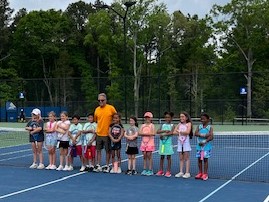 Click the button above to access JTT teams, schedules, and standings.
JTT season dates, divisions, and match formats can be found here on the LKN JTT General Information page.
Player Registration
A player must first have a Junior USTA Membership. This is a FREE membership and cannot be a part of a Family Membership. Click on the button to get your child's free Junior Membership today!
Once you have your Junior USTA Membership and your team number, you're ready to sign up for the team! Your Coach or Parent / Manager will give you the team number. The League Fees are $45. Click the button below to register for your team.
The Net Generation Play Tracker is a digital tool for players aged 5-10 & their parents to track progress at USTA competitive events. Parents & players will learn more about the recommended development pathway and earn digital incentives along the way.
Click the button above for useful Beginner Player resources, including how to keep score, different types of equipment, and court etiquette.
                                   Important Documents to Print & Review:
Local League JTT Guidelines for Match Play
How to Print a Score Card
Go onto USTA TennisLink site, using this Fall 2023 Link provided by your League Coordinator
Click the "Match Schedule" button
Choose your players' flight from the drop-down menu and click "Change Flight"
When the schedule is listed, look for the "Match ID Number" for your scorecard, highlighted on the left of the page
Once you click the Match ID #, select the option to "Print Scorecard"
Please check your printer settings on the pop-up to ensure your entire scorecard fits on 1 page with your team's full roster
Manager/Captain Useful Info
What is TeamSnap & How is it Used?
All communications for JTT are done through the TeamSnap app. This is the way that parents will receive messages about everything related to the league — from weather updates to reminders. TeamSnap is the tool for keeping the League Coordinator, parents, and coaches connected. TennisLink is the USTA's online registration system where you can view rosters, match schedules, & standings, but TennisLink does not allow for group communications. The League Coordinator will provide a link to get on TeamSnap.
Coach / Parent Manager Information
Each JTT team is required to have a Coach or Parent Manager to keep the team organized. This person does not need to be a tennis player. TennisLink, the online registration system,
allows up to 2 coach/managers per team (a coach/manager, as well as a co-manager). The person who is the primary contact for the team & handles team management and/or coaching responsibility, shall be listed as the coach/manager.

What Does a Coach / Parent Manager Do?
communicate with the team about availability & match day information

print score sheets & write down scores (or designate someone to do this)
turn completed score sheets into the site desk
See below for the 3 steps to becoming a Coach/Parent Manager.
Step 1
USTA Safe Play Certification
In order to create a team, a coach / manager has to be Safe Play certified. This is a simple procedure that includes watching a 90 – minute video (can be viewed in multiple sittings), reading & acknowledging Safe Play policies, and submitting your driver's license for a background screening (usually takes 7 – 10 days to be processed). Start your certification process by clicking the button. Once your Safe Play certification is approved, you'll receive email notification with a greenlight to proceed to Step 2.
What is Safe Play?
The Safe Play Program is the USTA's athlete safeguarding program. It consists of education, screening, reporting tools, and policies for appropriate conduct in tennis. There are (3) steps to getting your Safe Play certification:
Safe Sport video training
read & acknowledge the USTA Safe Play Policy
complete your background screen application
Go here for Safe Play Frequently Asked Questions
Step 2
Become a Coach / Parent Manager
Once you've received approval on your Safe Play certification, you can move on to become a Coach / Parent Manager in TennisLink.
Step 3
Create the Team Online
After becoming a Coach / Parent Manager, you're ready to create your team online. This will generate a team number – you'll need to write it down so you can give it to your players. The players will need this team number when they sign up.
Open Position - Amy Brandon (interim)
USTA Junior League Coordinator
For questions about Junior tennis, please email: