ServeAces Mini - Tennis Bar League
Lake Norman Tennis Association
ServeAces Mini-Tennis Bar League
ServeAces (Cervezas, get it?) is the very first mini – tennis bar league offered in NC! We bring tennis to you at the bar, so you can play with your friends (even those new to tennis), in a super – fun environment. You can form a team or join one — it's up to you. Once the season starts, all you have to do is show up, set up & drink up! All of the equipment is provided and on – site, ready to use.
The status of the 2020 ServeAces League will be determined once the state of North Carolina enters Phase 3 of the reopening plan.
2020 ServeAces Season
Team Registration
Opens in March
Player Registration
Opens in March
Season Dates
April - July
End of Season Party
July (TBD)
Advanced League
Matches are Monday nights at 6:30PM
Social League
Matches are Thursday nights at 6:30PM
Note: There's no deadline to register; however, you may not receive a T-shirt.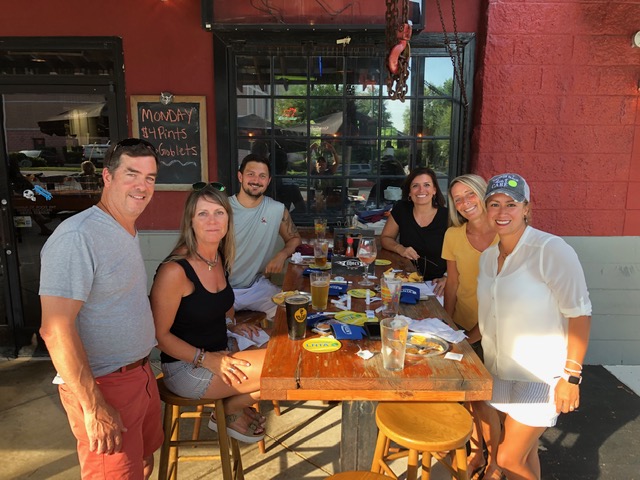 Thanks to Mac's Speed Shop for hosting the end-of-season party for the ServeAces Advanced league on July 1st!
Sponsorship
LNTA couldn't do this without our awesome sponsors! Sponsorship is simple. All you need is enough room to set up a mini-tennis court in a safe location in your parking lot (roughly 5 parking spaces), and a $150 sponsorship fee for the season. If you'd like to sponsor both the Monday & Thursday night leagues, the fee is $225 for the season. ServeAces is played late spring/early summer. Contact Amy Brandon at director@lnta.org to get started.
If you're interested in being a sponsor, click here for information.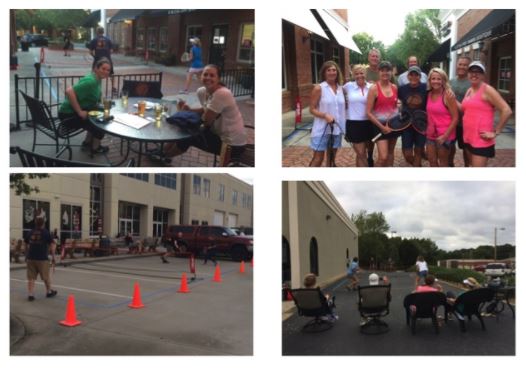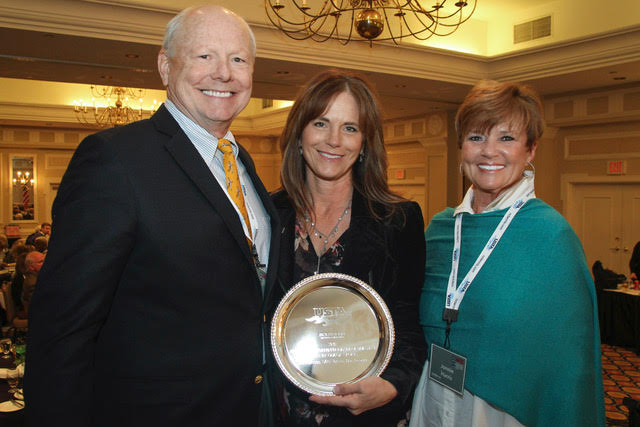 Congratulations to Amy Brandon, ServeAces Mini-Tennis Bar League Coordinator, for winning the 2016 USTA Southern & NC Tennis Event of the Year!