ServeAces Mini - Tennis Bar League
Lake Norman Tennis Association
ServeAces Mini-Tennis Bar League
ServeAces (Cervezas, get it?) is the very first mini – tennis bar league offered in NC! We bring tennis to you at the bar, so you can play with your friends (even those new to tennis), in a super – fun environment. You can form a team or join one — it's up to you. Once the season starts, all you have to do is show up, set up & drink up! All of the equipment is provided and on – site, ready to use.
2021 Registration is Now Open! 
Registration for 2021 ServeAces Mini-Tennis League is now open. If you are interested in playing but don't have a team, please select one of the two "Open Registration" options on the registration page. Players who are already part of a team should register for the team they have been invited to join. 
2021 ServeAces Season
Team Registration
Opens April 1
Player Registration
Opens April 1
Season Dates
April - June
End of Season Party
TBD
Advanced League
Matches are Monday nights at 6:30PM
Social League
Matches are Thursday nights at 6:30PM
Note: There's no deadline to register; however, you may not receive a T-shirt.
Sponsorship
LNTA couldn't do this without our awesome sponsors! Sponsorship is simple. All you need is enough room to set up a mini-tennis court in a safe location in your parking lot (roughly 5 parking spaces), and a $150 sponsorship fee for the season. If you'd like to sponsor both the Monday & Thursday night leagues, the fee is $250 for the season. ServeAces is played late spring/early summer. Contact Amy Brandon at director@lnta.org to get started.
If you're interested in being a sponsor, click here for information.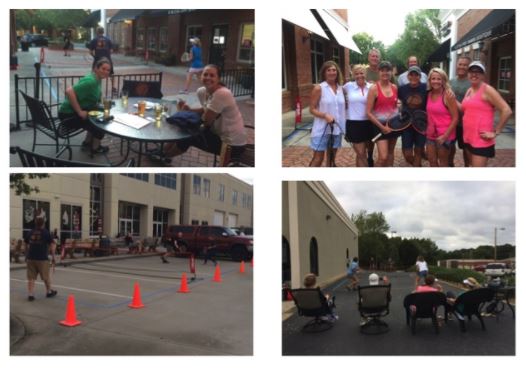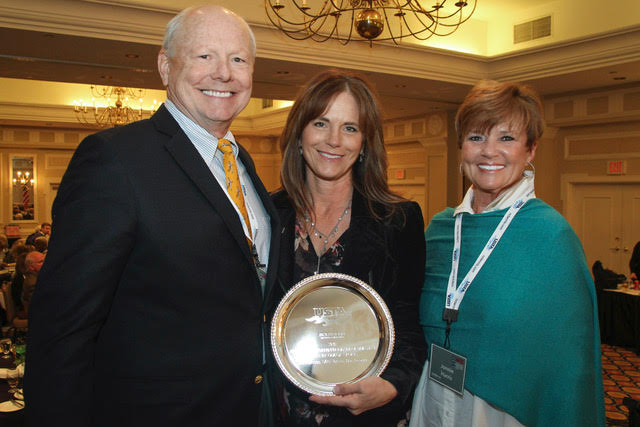 Congratulations to Amy Brandon, ServeAces Mini-Tennis Bar League Coordinator, for winning the 2016 USTA Southern & NC Tennis Event of the Year!