Scholarships & Grants
Lake Norman Tennis Association
LNTA Serves College Award
(NEW for 2023!)
The Lake Norman Tennis Association is pleased to announce a major change in our annual scholarship. New for 2023, LNTA will award one $2,500 scholarship. All tennis – playing high school seniors in the  Lake Norman area are encouraged to apply. Please note: submissions must include each of the 3 components (application, personal statement, and 2 letters of recommendation) in order to be considered by the Scholarship Committee. Thank you!
September 15: Application process opens
April 15: Application process closes
Beginning of May: winner announced
The senior selected for this award could be playing on a school team, in tournaments, or in USTA Junior Team Tennis. LNTA is not seeking the best tennis players to receive this scholarship, but for students who actively participate in competitive tennis and community activities in the Lake Norman area. A scholarship selection committee is formed each year to review the applications and select the recipient. If you're interested in volunteering to serve on this committee, please contact Amy Brandon at director@lnta.org.
LNTA Serves College Award Application (Student)
LNTA Serves College Award Recommendation (Tennis Coach)
LNTA Serves College Award Recommendation (Non-Related Applicant's Choice)
Please reach out to scholarship@lnta.org for questions.
Congratulations to 2023 LNTA SERVES Scholarship winner Sean Huynh!
Sean graduated from Lake Norman Charter High School and will be attending Fordham University.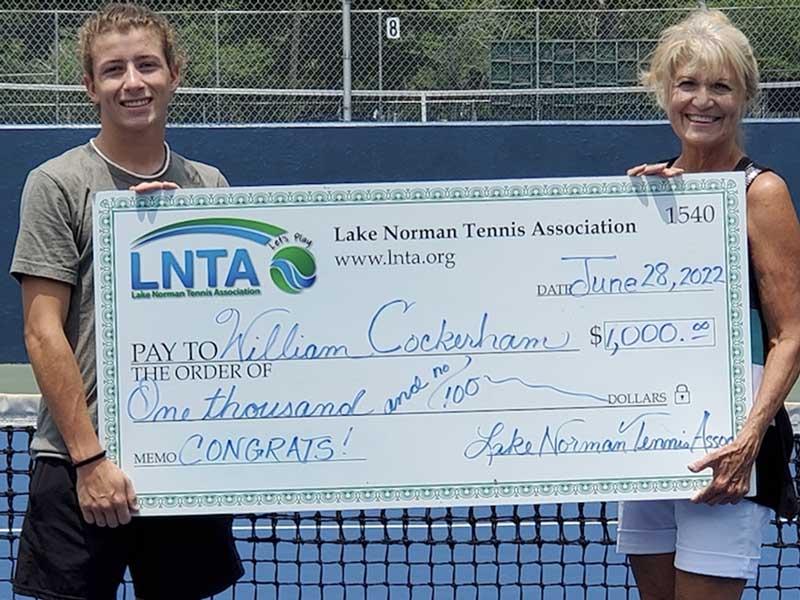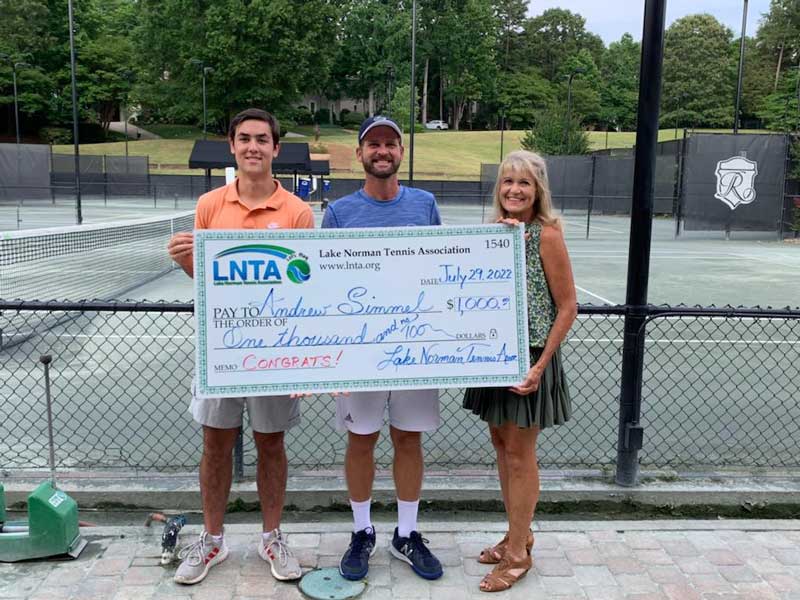 Previous LNTA Serves College Awards Recipients
2022 – William Cockerham & Andrew Simmel
2021 – Ashley Titus & Sydney Williams
2020 – Cate Richards & Emily Ramanata
2019 – Grace Krohn & James Last
2018 – Aleya Last & Grant Swicegood
2017 – Lauren Gish & Shelby Auvil
2016 – Sean Wydra & Gabby Moore
2015 – Lily Aldrich & Elizabeth Farley
2014 – Ryan Wydra & Elizabeth Chen
2013 – Ashley Kohler & Justin Elliott
2012 –  Morgan Marin & Rigney Marcela
Mark and Isaac Friday Memorial Scholarship
This $1,000 scholarship will be awarded to a Lake Norman area high school senior by the Mark and Isaac Friday Memorial Scholarship Foundation. It is the Foundation's expectation that a recipient's $1,000 scholarship will be renewed for four years as long as scholarship recipients maintain an acceptable GPA and is making progress toward a degree. Find the Mark and Isaac Friday Memorial Scholarship website and application HERE.
USTA Scholarship Opportunities
USTA Serves awards scholarships annually to deserving youth who have participated in United States Tennis Association (USTA) and / or other organized youth tennis programs. Click the button above to find out about all the different opportunities and their application processes. View available scholarships and access the USTA Foundation website HERE.
Southern Tennis Foundation Scholarships
The Southern Tennis Foundation (STF), the charitable arm of USTA Southern, awards 10 scholarships of $1,000 to qualified and selected incoming freshmen. If the recipients continue to qualify, the scholarship continues for 4 years. Visit their website HERE.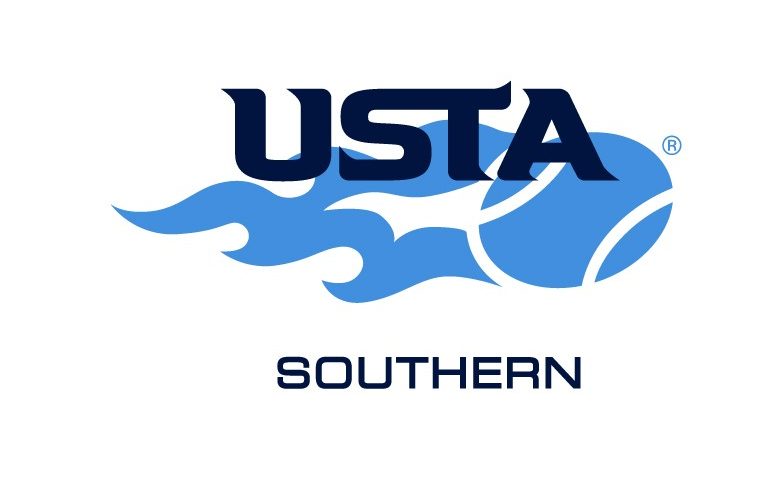 NC Tennis Awards
Each year, the NC Tennis Association honors young men & women who have done an outstanding job on and off the court to promote our great sport. Annual awards for high school players include:
High School Player of the Year
Junior Tennis Sportsmanship Award
Junior Tennis Player of the Year Award
The award nomination period opens in May and runs through August 31st of each year. For a complete list of the awards offered, or to nominate a worthy candidate, please visit the NC Tennis site HERE.
North Carolina Tennis Foundation Grants & Scholarships
The North Carolina Tennis Foundation is proud to support high school tennis by offering the following grant and scholarship opportunities.
Emily H. Preyer Family College Scholarship – This $2,500 scholarship will be awarded to one NC Male High School Senior and one NC Female High School Senior. *DEADLINE – MAY 2nd – Application

HERE

High School Team Grant – This grant provides support to high school tennis teams in North Carolina. Funds from this grant can be used for equipment, supplies, facility projects, and more. Please fill out all parts of the application and be as detailed as possible with your proposal. *DEADLINE – AUGUST 1st – Application

HERE
USTA Available Resources for Facilities
In addition to funding, the USTA offers other support to tennis facilities, including business, technical, and advocacy services. There are 3 different categories of funding that may apply to your facility's improvement project, if requirements are met. Click the button for descriptions. You can also reach out to Facilities@usta.com for more info.