USTA Singles
Lake Norman Tennis Association
USTA Summer & Winter Singles Leagues
LNTA offers two seasonal Singles Leagues each year. Summer Singles League matches are scheduled June – August and each match consists of three courts of singles play. A new Winter Singles Flex League will be launched in 2021, allowing for smaller teams and more flexible scheduling. Winter Singles Flex league play will run from November – February.
Note: Singles League play will NOT affect a player's dynamic rating.
New USTA Winter Singles Flex League
Grab one of your friends and create a team to participate in the NEW Lake USTA SINGLES FLEX League. You can have a minimum of one and maximum of three players on your singles team roster to aid in scheduling your weekly match, and participation only requires access to one court that can be reserved for play. Lake USTA Singles FLEX League packages all the thrills of organized league tennis into a flexible schedule so everyone, regardless of time constraints and ability, can play.
The Lake USTA Singles FLEX League offers fun and competitive matches for players of all levels — from beginner to advanced. You'll get all the fun and excitement of USTA League, but on your own schedule. You play whenever it's convenient for you — weekends, mornings, nights, even on your lunch hour!
Whether you're looking to play more matches, improve your skills, expand your social network, or stoke that competitive fire, Lake USTA Singles FLEX League offers all that — and offers it all on your terms and your time.
Team Composition & Format
Teams are comprised of a minimum of 1 and maximum of 3 players.
One singles court will be played weekly.
On teams with more than one player, any rostered player may participate in the weekly scheduled match.
All team matches will be "scheduled" for 5:00 PM on Sunday, which is the last day of the Lake USTA FLEX League week
To keep the pace, matches should be played on or before the last day of the week in which the match is scheduled. However, players will be given one additional week to make-up matches that were not able to be played due to inclement weather during the scheduled week. Scores must be entered on or before the last day of the make-up week.
2021-22 USTA Winter Singles Flex League Registration Dates
| | |
| --- | --- |
| Team Registration opens | Oct 13 |
| Team Registration closes | Nov 3 |
| Season begins | Nov 14 (first match must be completed 11/21) |
| Season ends | Feb 6 |
| Last day to add players | Jan 24 |
| * There is no state tournament for Winter Singles Flex League | |
How the Winter Flex League Works
Lake USTA Singles FLEX League groups players of similar ability together using NTRP levels
Teams are comprised of 2 to 3 players.
Teams are grouped by preference for weekday/weekend or evening/weekend play
Season is structured to provide each team with 7-8 weekly singles matches.
Team matches require access to only one tennis court that can be reserved for play
Teams arrange to play on a day and time that is most convenient each week
It is the home team's responsibility to initiate contact to schedule the match, reserve the court, and bring new balls. Any fees associated with court use is the home team's responsibility.
Players must be at least 18 years old by the start of the season to be eligible to participate
USTA Membership is not required for participation in the Lake USTA Singles Flex League
If you do not have a USTA NTRP rating, you must complete the self-rate process before registering
You may register to play at your NTRP level and/or a half level higher
Lake USTA FLEX League results do not count for NTRP ratings
NTRP Levels Offered
Women's Singles: levels 2.5 – 5.0
Men's Singles: levels 2.5 – 5.0
Fees and Registration Info
Players registration fee: $27.00
Public park court fee: $30 per team. Public park teams are able to reserve courts through the League Coordinator for up to four home matches. Captains must pay the court fee before the team registration deadline to be included in the schedule
Refunds
No refunds will be issued once schedules have been posted
Refund requests must be submitted via email to the League Coordinator
A refund will be issued less the $3.00 TennisLink fee.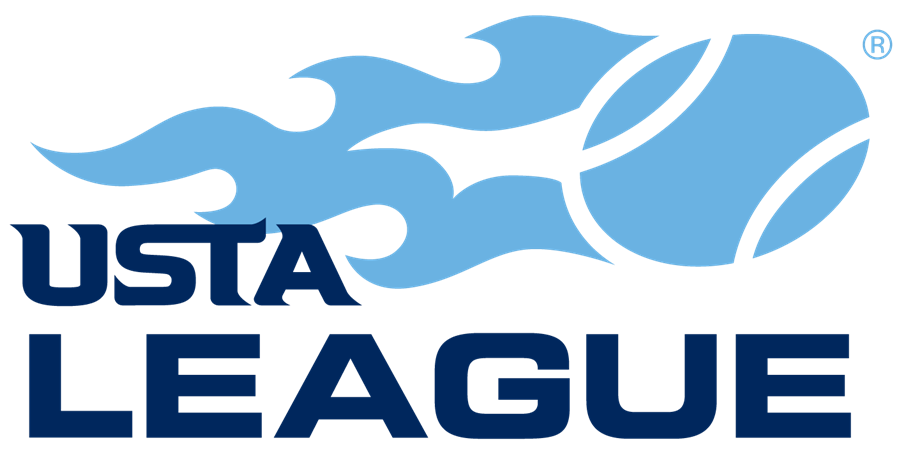 Summer Singles Leagues Basics
All players must have a USTA computer rating, or be self - rated.
Min Age to Play
18
Min / Max # of Players on Team
4 / 9
Courts Played Each Match
3
Highest Advancement for Summer Singles
State Championships
18 & Over
2.5, 3.0, 3.5, 4.0, 4.5, 5.0+
2022 Summer Singles Registration Dates
Team Registration opens
April 1
Team Registration closes
May 11
Earliest Start Date (depends on # of teams in flight)
May 30
Season ends (depends on # of teams in flight)
Early Sept
Last day to add players
August 14
State Championships
October 6-9
Goldsboro
Women's USTA Summer Singles Days of Play
| LEVEL | DAY | TIME |
| --- | --- | --- |
| 2.5 | SAT | |
| | WED AM | 9:30 |
| 3.0 | FRI AM | 9:30 AM |
| | THURS PM | 6:30, 7 or 8 PM |
| | SAT | |
| 3.5 | MON | 9:30 AM |
| | SAT | |
| | SAT | |
| 4.0 | TUE | 9:30 AM |
| | TUE | 6:30, 7 or 8 PM |
| 4.5 | MON | 9:30 AM |
| | SAT | |
Men's USTA Singles / Days of Play
| LEVEL | DAY | TIME |
| --- | --- | --- |
| 3.0 | MON | 6:30, 7 or 8 PM |
| | SAT | |
| 3.5 | THUR | 6:30, 7 or 8 PM |
| | SAT | |
| 4.0 | TUES | 6:30, 7 or 8 PM |
| | SAT | 9:00 AM |
| 4.5 | WED | 6:30, 7 or 8 PM |
| | SAT | 9:00 AM |
All players participating in USTA Summer Singles Leagues are required to be USTA members. Click here to create a USTA account. League fees for all USTA League play is $27 + $3 Tennislink fee for a total of $27.
Refunds
COVID-RELATED: It is important that players be aware that USTA NC has an updated refund policy due to the current pandemic. This policy will be followed statewide and will also affect local league fees. Players should be aware that should play be suspended because of COVID related restrictions, refunds for league registrations will not be available. Please plan your team registrations accordingly. To view the refund policy, CLICK HERE.  Since LNTA gave partial refunds for spring league, but will not be issuing refunds for any COVID-related requests, we are discounting our 2020 fall registration fees to $20.00, which is a $5 discount per registration.
Participating in leagues and programs is an individual decision. We'll continue to offer league play, as long as we are in at least Phase 2, and there is interest from Lake players. Many of you have continued to play, while others are still hesitant; please think about all the risk factors and make the best decision for you, prior to registration.