USTA Singles
Lake Norman Tennis Association
USTA Summer & Winter Singles Leagues
Would you like to play singles, even after the spring league is over? Then give the Singles League a try! It's a team format, with 3 courts of singles playing each match. Players may play one level above their current NTRP rating. For example, a 3.0 player can play on a 3.5 team.
Note: Singles League play will NOT affect a player's dynamic rating.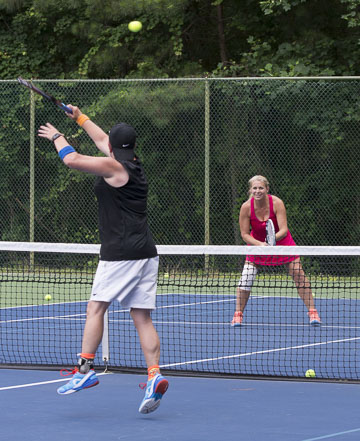 Singles Leagues Basics
All players must have a USTA computer rating, or be self - rated.
Min Age to Play
18
Min / Max # of Players on Team
4 / 9
Courts Played Each Match
3
Highest Advancement for Summer Singles
State Championships
18 & Over
2.5, 3.0, 3.5, 4.0, 4.5, 5.0+
*Note: Winter Singles leagues do not advance beyond local play.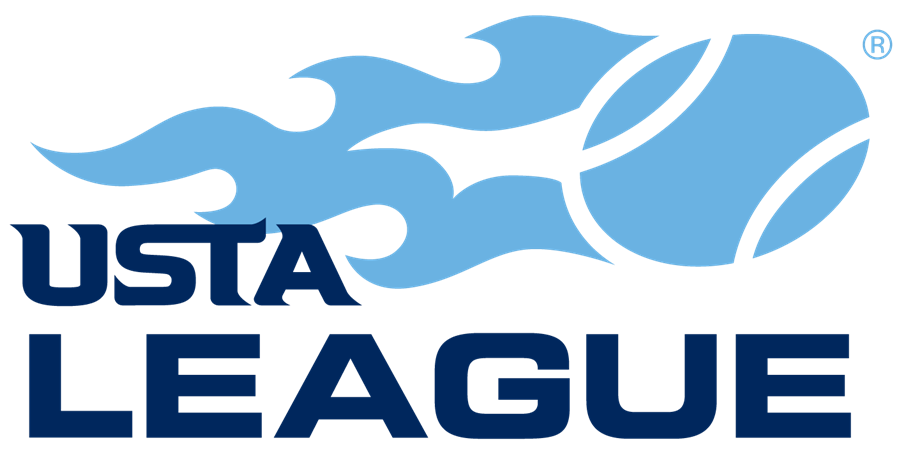 2021 USTA Winter Singles Registration Dates
| | |
| --- | --- |
| Team Registration opens | Oct 1 |
| Team Registration closes | Nov 1 |
| Season begins | Mid Nov |
| Season ends | Early Feb |
| Last day to add players | Dec 30 |
2021 Summer Singles Registration Dates
Team Registration opens
April 1
Team Registration closes
May 9
Earliest Start Date (depends on # of teams in flight)
June 1
Season ends (depends on # of teams in flight)
Early Sept
Last day to add players
Aug 1
State Championships
Oct 7-10
Goldboro
If your summer team advances to championship play, visit the Captain's Corner / Player Resources for additional details.
If you need to register as a USTA member, or if you're not certain what your rating is, go to Tennislink. You'll also find information about the 'self – rate' process.
All players participating in USTA Leagues are required to be USTA members. Click here to create a USTA account. League fees for all USTA League play is $24 + $3 Tennislink fee for a total of $27.
Refunds
COVID-RELATED: It is important that players be aware that USTA NC has an updated refund policy due to the current pandemic. This policy will be followed statewide and will also affect local league fees. Players should be aware that should play be suspended because of COVID related restrictions, refunds for league registrations will not be available. Please plan your team registrations accordingly. To view the refund policy, CLICK HERE.  Since LNTA gave partial refunds for spring league, but will not be issuing refunds for any COVID-related requests, we are discounting our 2020 fall registration fees to $20.00, which is a $5 discount per registration.
Participating in leagues and programs is an individual decision. We'll continue to offer league play, as long as we are in at least Phase 2, and there is interest from Lake players. Many of you have continued to play, while others are still hesitant; please think about all the risk factors and make the best decision for you, prior to registration.
USTA Winter Women's Singles Days of Play
LEVEL
DAY
TIME
2.0
SAT
9:00 AM
2.5
MON
THU
6:30, 7 or 8 PM
9:30 AM
3.0
THU
TUE
9:30 AM
6:30, 7 or 8 PM

3.5
WED
9:30 AM
6:30, 7 or 8 PM
4.0
TUE
MON
9:30 AM
6:30, 7 or 8 PM
4.5
MON
TUE
9:30 AM
6:30, 7 or 8 PM
Women's USTA Summer Singles Days of Play
| LEVEL | DAY | TIME |
| --- | --- | --- |
| 2.5 | SAT | |
| | WED AM | 9:30 |
| 3.0 | FRI AM | 9:30 AM |
| | THURS PM | 6:30, 7 or 8 PM |
| | SAT | |
| 3.5 | MON | 9:30 AM |
| | WED PM | 6:30, 7 or 8 PM |
| | SAT | |
| 4.0 | TUE | 9:30 AM |
| | TUE | 6:30, 7 or 8 PM |
| 4.5 | MON | 9:30 AM |
| | THURS | 6:30, 7 or 8 PM |
| | SAT | |
Men's USTA Singles / Days of Play
| LEVEL | DAY | TIME |
| --- | --- | --- |
| 3.0 | MON | 6:30, 7 or 8 PM |
| | SAT | |
| 3.5 | THUR | 6:30, 7 or 8 PM |
| | SAT | |
| 4.0 | TUES | 6:30, 7 or 8 PM |
| | SAT | 9:00 AM |
| 4.5 | WED | 6:30, 7 or 8 PM |
| | SAT | 9:00 AM |
| 5.0+* | TUES | 6:30, 7 or 8 PM |
| | SAT | |