Adaptive & Abilities Tennis
Lake Norman Tennis Association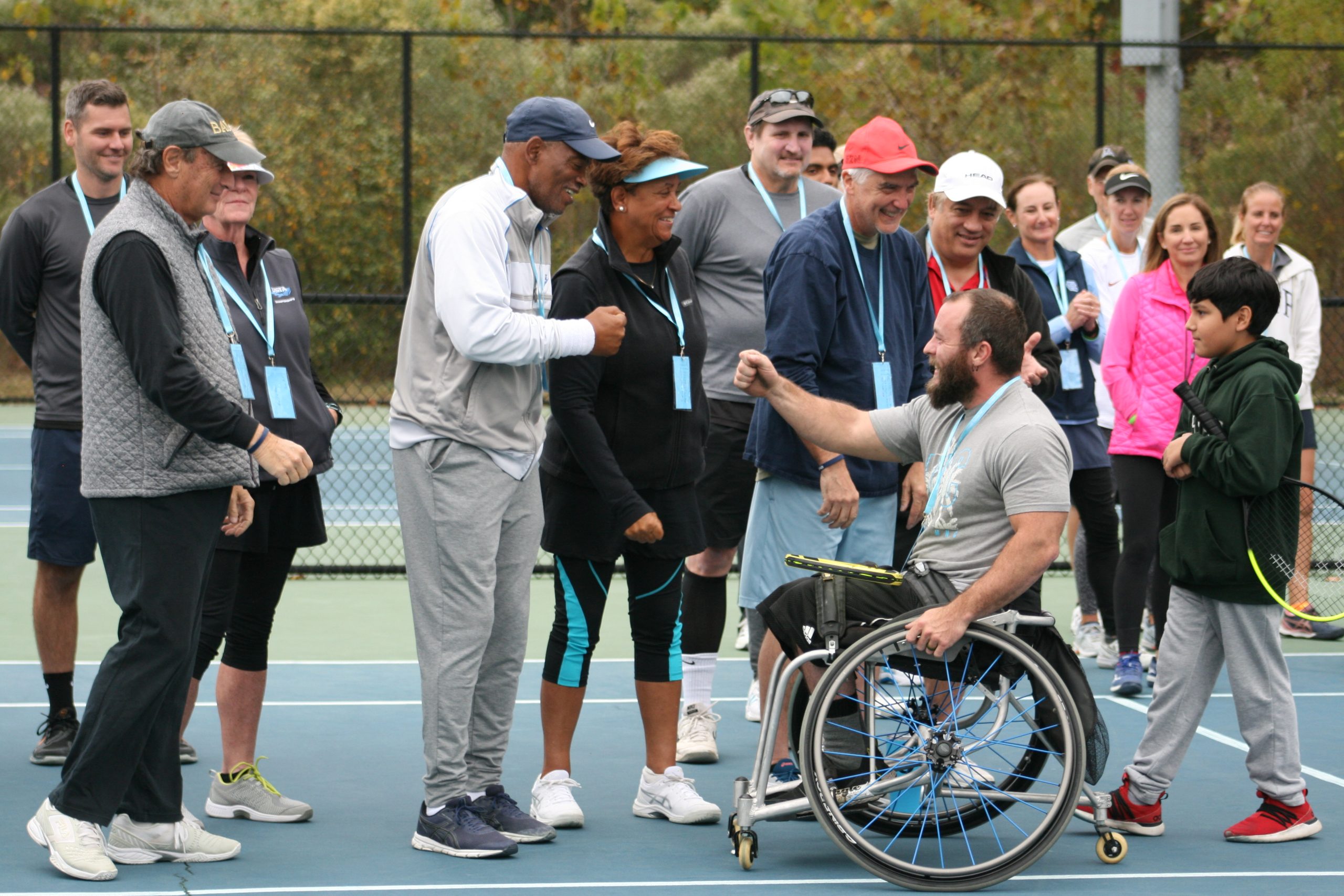 Wheel Serve promotes the growth of wheelchair tennis across the state of North Carolina. There are opportunities to play both recreationally and competitively in six different areas of the state: Charlotte, Cary, Wilmington, Asheville, Piedmont, and Sandhills. In the Lake Norman area, please reach out to Helen Leonard (Wheel Serve NC Co-Executive Director) with any questions. It's free to participate, and all necessary adaptive and tennis equipment is provided!
Adaptive Tennis Events
Coming up next!

SouthPark Magazine and Wheel Serve NC are working together to host their first SouthPark Pro-Am Tennis Tournament on Saturday, June 10 at Olde Providence Racquet Club in Charlotte. The tournament will benefit Wheel Serve NC. Please go to the Wheel Serve website for more details.
A USTA-Sanctioned Wheelchair Tournament was held on March 25th at Davidson College. Players from 6 Wheel Serve programs from around the state were invited to participate.
The Polar Up/Down Wheelchair Tournament was held on Feb 18, 2023 at the Cary Tennis Center in Cary, NC. The format of an Up/Down is one wheelchair player partnered with an able-bodied player.
Wheel Serve it Up is an annual Fundraiser to benefit Wheel Serve programs. Last year's event was Oct 29th. Players from the Lake Norman area, the Queens University tennis team, and the Charlotte Pro League participated. This successful benefit brought together 83 players to play and to support Adaptive Tennis.
Adaptive Tennis – Wheel Serve NC
Wheel Serve NC is a a 501-C3 nonprofit Community Tennis Association whose mission is "to expose individuals with all levels of physical disability to the sport of tennis, improving a person's overall wellbeing, while instilling confidence in one's capabilities through participation in adaptive sport."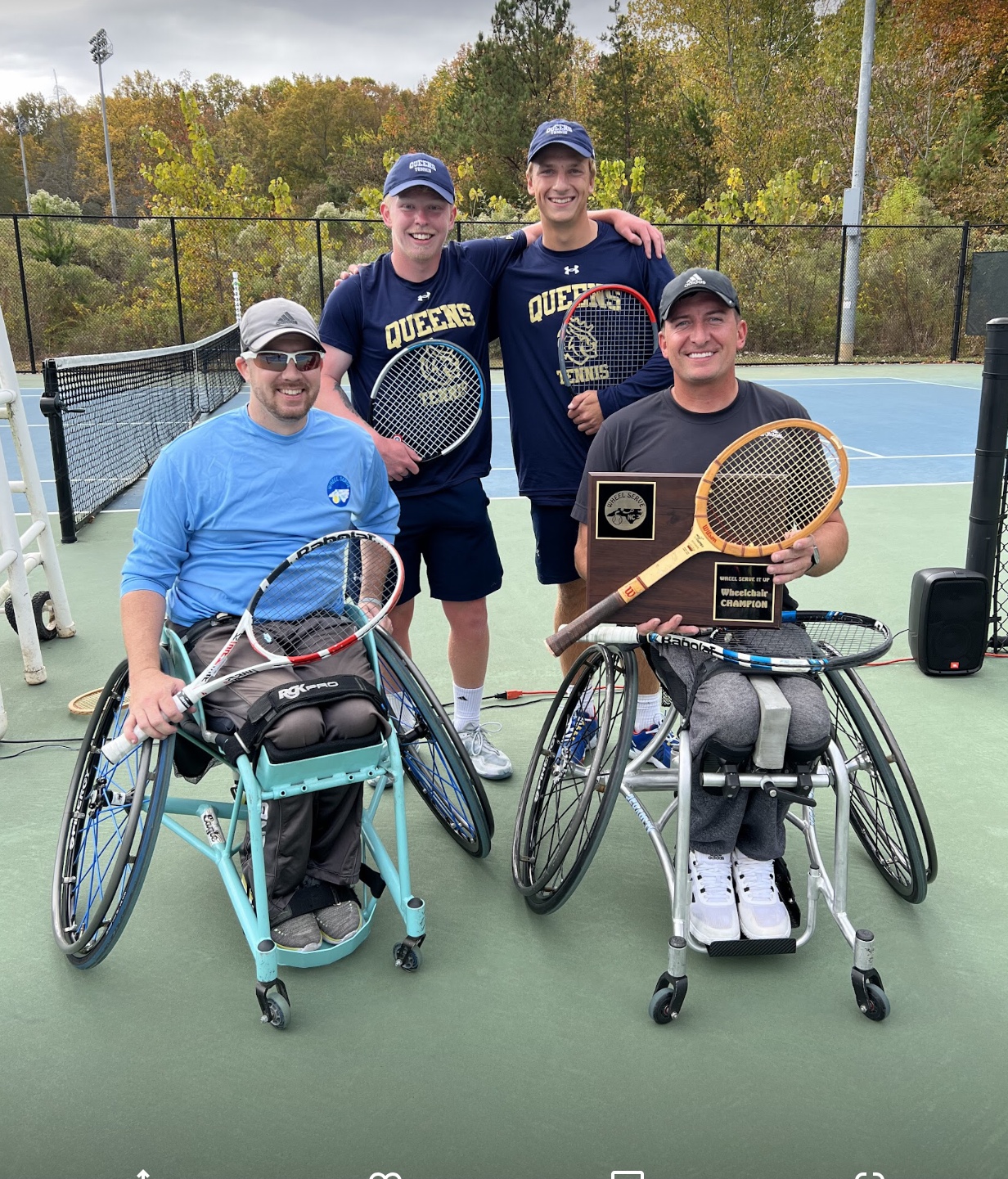 Abilities Tennis
Abilities Tennis is a statewide Community Tennis Association focused on bringing health, friendship, and community to individuals with intellectual disabilities through the sport of tennis. All clinics and programs are free of charge to the athletes, ages 8 and up.
Abilities Tennis Clinics
Lake Norman Tennis Foundation, Abilities Tennis of North Carolina, and Mooresville Parks & Recreation are partnering to provide tennis clinics for those with intellectual disabilities (ID) in the Lake Norman area this fall. We need your help as a volunteer to bring Abilities Tennis Clinics to Mooresville.
Volunteers will be required to have a background check through Special Olympics Lake Norman. You'll receive the link for the background screening, along with instructions, once you sign up.
Upcoming Abilities Tennis Clinics
Saturdays – April 22, April 29, May 13, June 10
Bellingham Park tennis courts
1600 Bellingham Dr, Mooresville
Designed for individuals, ages 8+, with intellectual disabilities