Adaptive & Abilities Tennis
Lake Norman Tennis Association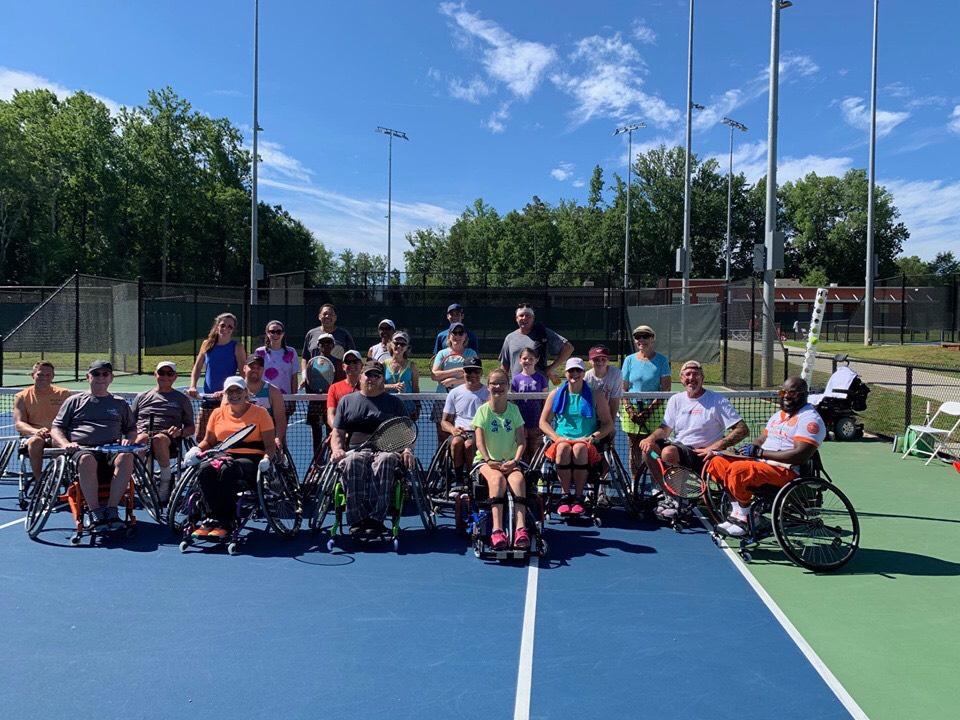 Adaptive Sports and Adventures Program – ASAP Tennis
The Adaptive Sports and Adventures Program of Atrium Health provides weekly tennis instruction for all levels of Adaptive and Wheelchair players throughout the Charlotte Metro area. For more information about ASAP Tennis, please contact Helen Leonard at Hleonard10s@yahoo.com.
Adaptive and Wheelchair Fall Tennis League – –
Starts Friday, Sept 6!
LNTA is so excited to announce a new Fall Competitive Tennis League for Intermediate Level Adaptive and Wheelchair tennis players! This league is for Adaptive and Wheelchair tennis players interested in 6 weeks of competitive, weekly play in a fast – moving, introductory format. Registered players will compete for top billing — League Champion!
Location: North Mecklenburg Park (16131 Old Statesville Road, Huntersville, NC 28078
Session Dates: Friday evenings (Sept 6 – Oct 11, 2019) 6 – week trial session
Times: 6:30 – 7:00 p.m. Transfer & Warm Up and 7:00 – 9:00 p.m. Match Play
Many thanks to Omega Sports and Huntersville Parks & Recreation for their support in creating this league!
For league rules and registration information, please contact Michelle Hunter at mcpao@visi.net.
*Volunteers will be needed for this league of intermediate – level, adaptive and wheelchair tennis players. For volunteer information and scheduling, please contact Michelle Hunter at mcpao@visi.net.