LNTA Tournaments - Lake Norman Cup & Acetoberfest
Lake Norman Tennis Association
Tournaments to Benefit LNTA Serves Scholarships
The LNTA Serves College Scholarship is awarded annually to a tennis-playing high school senior from the Lake Norman area. LNTA is excited to announce that it will now host (2) tournaments each year to fund the $1, 500 scholarship. The Lake Norman Cup will be in the spring, and the Acetoberfest Tournament will be in the fall. We appreciate your participation in these events to support our college award.
The Lake Norman Cup – Spring
The Lake Norman Cup is a one-day, adult doubles team tournament. A captain forms a team with at least 3 women & 3 men (max of 4 women & 4 men). Each team match will consist of a women's doubles court, a men's doubles court, and a mixed doubles court. Your team will play in the 6.5 Combo, 7.5 Combo, or 8.5 Combo event. For example, if you want to play in the 7.5 Combo event, you can build your team so that you pair a 3.5-rated player with a 4.0-rated player (3.5 + 4.0 ratings = 7.5), but it's also ok if both partners are 3.5's. As long as the partners' combined ratings don't exceed a 7.5 total. It's similar to how USTA Combo teams are organized.
Lake Norman Cup FAQ's HERE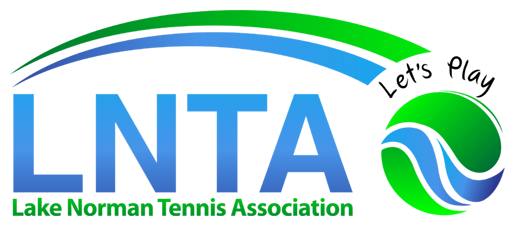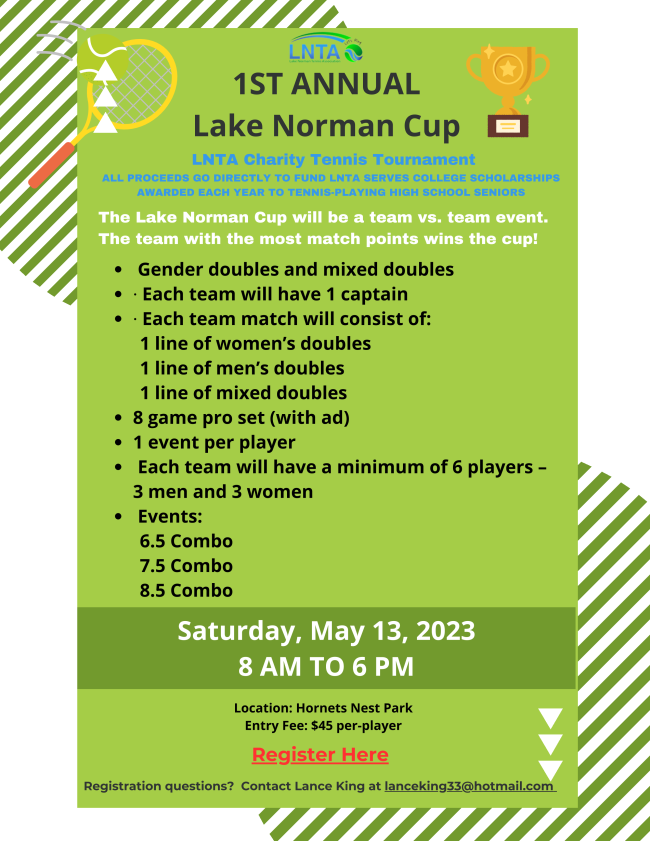 Acetoberfest Tournament – Fall
Each fall, LNTA hosts the Acetoberfest Tournament to benefit the LNTA Serves College Award. This adult, doubles event includes a fun day of tennis, lunch, and raffle items. The tournament is typically held in October. (The 2023 date is coming soon!) Players register as partners, and the events include women's doubles, men's doubles, and mixed doubles. The 2021 tournament even included an exhibition match by Johnson C. Smith college players.